8 Myths and Facts About Laser Hair Removal
Laser Hair Removal presents you with a suitable option to take away all the bother of usual shaving and waxing. The treatment provides you with a stable lessening of unwanted growth of hair. Laser hair removal objects the hair follicles by means of a short-lived pulse of light energy. The laser light is absorbed by melanin after concentrating on the hair follicles in the area of interest. This keeps a check on any regrowth one would experience in the near future. The procedure is absolutely harmless to surrounding tissues as well. Below is an effort to abolish the already prevailed myths and facts about laser hair removal treatment:
Laser Hair Removal: 8 Myths
#1 Myth: Laser Hair Removal is not for men.
Fact: Laser hair removal is the same as other procedures which means it is common for both men and women. The procedure is not gendered biased. They say that these days men are more wary about their 'metro guy look'.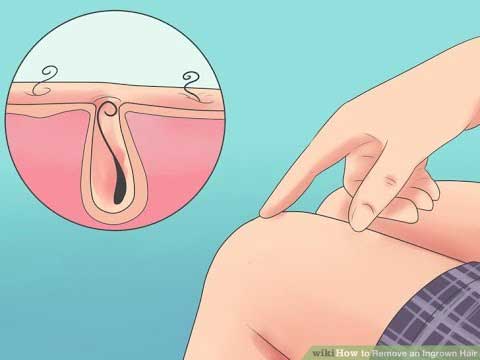 #2 Myth: Ingrown hair is not removed with Laser Hair Removal.
Fact: There was a time when ingrown hair is still there after waxing and shaving. Although removal of ingrown hair varies from person to person. In the course of time of consecutive sittings, complete removal of active hair follicles will be achieved.
#3 Myth: Laser hair removal is painful.
Fact: With every burn of hair follicle you may feel a little discomfort (just like rubber band pinging against your skin). Individuals who have removed their hair through waxing reported that the pain they had to go through while waxing was more as compared to this procedure. This concludes that the pain is tolerable in case of Laser Hair Removal. It becomes slightly uncomfortable and that is too temporarily. Pain, tingling and numbness would be felt in the areas of the body where the skin is more sensitive.
#4 Myth: Several sittings become costly.
Fact: If the best results are expected, then no. of sittings should be calculated. This is for the reason that the hair growth occurs with a cycle of three stages i.e. growing, resting and transitional. And a hair can be targeted by the laser only if it is in a growing phase. For this reason, only all hair can't be targeted at a single sitting. Hence, the procedure needs more settings to constantly kill the growing hair follicles.
#5 Myth: Exposure to radiation during the procedure is harmful.
Fact:  The fact is that laser hair removal treatment is completely advanced and safe. This is also true that there is the emission of heat energy during the procedure, but it is limited only to light barriers. And does not depart away from that space. Thus, no harm to the recipient would be there.
#6 Myth: No to laser hair removal for black people.
Fact: There are no criteria for skin tone to undergo laser hair removal. Moreover, it is dependent on the color of hair rather than the color of skin. The best candidate for laser hair removal is the individual with light skin with dark hair. But this never meant that the procedure is confined only to them. There are certain cases with dark skin tone where the treatment was quite successful. In such cases need: YAG laser is more effective as compare to diode and IPL as it targets only the roots of the hair regardless of the skin color of the individual.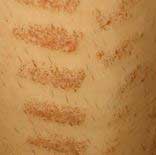 #7 Myth:  Laser treatments lead to crusting of skin and scab formation.         
Fact: This is true that Laser hair removal treatment can lead to crusting and formation of scabs with mild bruising just about the areas on the skin which are being treated. Although these are temporary side effects that prevails for the first few days after the treatment and vanishes afterward. But this is also a fact that all these skin eruptions are observed by the people having sensitive skin.
#8 Myth: Laser Hair Removal is permanent.
Fact: Laser Hair Removal Treatment is not permanent. It is mostly termed as 'Laser Hair Reduction'. It is said that with every sitting 20% (only) of the hair follicles are damaged. This means several settings (7-8) are mandatory for expected results. Thus, Laser Hair Removal never promised permanent removal of hair.
Author Bio: Dr. Aman Dua, MBBS MD, skilled dermatologist & hair transplant surgeon and co-founder of AK Clinics. She had practiced both medical and dermatology for years. Exceptionally talented at treating skin conditions require laser therapy such as acne, scars, wrinkles, pigmentations or other treatments like facelift, chemical peels, anti-aging treatments