How to Treat Chigger Bites Effectively?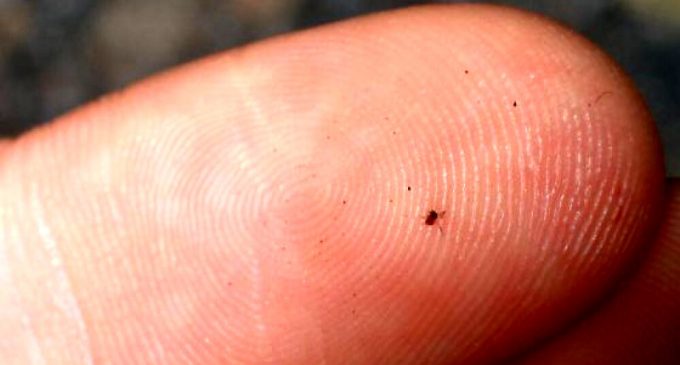 Have you ever suffered from Chigger Bites?
We hope you have not. However, just in case, if you and your acquaintances, despite being unexpected, have faced the problems of chigger bites, then this article will give you a lot of assistance to treat this chigger bites issues.
In fact, chiggers have known as harvest mites, berry bugs, or red mites which are so tiny for us to see with naked eyes. These chiggers are normally found outdoors, particularly in grassy fields, forests as well as moist areas such as ones alongside lakes together with streams. Therefore, when coming to these areas, make sure you have protected from these chiggers as well as insects.
Common Chigger Bites Symptoms
Indeed, the common chigger bites symptoms will show up after a few hours. If suffering from chigger bites, you may feel itching, swelling together with red bumps and rashes on the affected skin area. In fact, chigger bites have not caused any harm to your health. Nevertheless, they are responsible for uncomfortable feelings as well as not good sleep. Furthermore, chiggers normally bite around the waist area,  as well as ankle and skin folds.
Common healing time of Chigger Bites
Typically it will last from 1 to 3 weeks for the affected area to be healed. However, the time of healing can be shortened if you apply some very useful home remedies for chigger bites mentioned in this article including HOT SHOWER, BAKING SODA, OATMEAL, as well as ALOE VERA.
Useful Home Remedies for Chigger Bites
Some of the useful home remedies for chigger bites are:
1. Hot Shower
If you have been bitten by the chiggers, as soon as possible, try to apply hot shower or warm water on the affected area.
In spite of being very simple to apply, this method is very effective, particularly in reducing skin infection that may happen to you because of chigger bites.
To gain a better result, you can apply mild antiseptic soap and then rub your affected area gently and thoroughly in your showering.
Furthermore, after showering, use a very soft towel instead of rub one to avoid any rashes as well as pain.
In addition, for the purpose of keeping your skin moisturized, you can apply a little bit of natural oil such as olive oil, coconut oil or mild moisturizer.
Moreover, in order to avoid the chigger bites happening to you again, make sure that the clothes of yours are washed separately with hot water.
2. Baking Soda
It is baking soda that is one of the most effective home remedies for reducing rashes together with other common symptoms of chigger bites such as itchiness. It will act as an effective and natural acid neutralizer which successfully helps reduce and remove annoying symptoms of chigger bites. In addition, the baking soda has its ability to reduce infection risk as well. How to apply this method? Below is detailed guidance for you!
First of all, you need to add one small cup of baking soda into a bathtub had cool water.
Secondly, stir the mixture well and soak the affected area in the water for about 15 minutes. If it is hard to apply then you can use a towel to put the cool mixture on the affected area.
The final step is just pat the affected area dry with a  very soft towel.
In addition, the second home remedy of baking soda is to make a thin paste. This is a very simple method to apply. All you have to do is mix from 1 to 2 small spoons of baking soda with little water to form the paste. The second step is applying the baking soda paste on the affected skin area from 10 to 15 minutes. Finally, rinse the paste off with warm water and let it dry naturally or with a  very soft towel. Furthermore, it is noted that this baking soda method is applied only one time a day and not applied for open wounds.
3. Oatmeal
It is oatmeal that contains a lot of anti-irritating, anti-inflammatory as well as soothing capabilities providing immediate relief from itching together with other common symptoms of chigger bites.
It is suggested using colloidal oatmeal or meaning oats which are already ground into a very fine powder.
The first step is adding one small cup of the oatmeal to a bathtub filled with warm water.
The second step is mixing the oatmeal well with the water.
The third step is soaking in the water for about 15 to 20 minutes.
4. Aloe Vera
Aloe vera has consisted of very effective anti-inflammatory properties which are able to reduce swelling, inflammation as well as pain quickly. Furthermore, the vitamin E of Aloe Vera also can help keep your skin moisturized, which effectively reduces itching. All you need to do is extracting the aloe vera gel from its leaves and then apply the extract on the affected skin. The next step is simply let the gel stay for about 15minutes and then wash it off with cleaning water.