Stepping into Life: 6 Important Facts About Addiction and Rehabilitation
Addiction and rehabilitation – both alone and as a unit – are difficult, touchy subjects. However, when you or a loved one are dealing with one or both, educating yourself on the topic is crucial, especially when it comes to the associated myths and misconceptions.
6 Things to know about Addiction and Rehabilitation
Why rehabilitation?
To go into rehabilitation, the sufferer does not have to have a major or long-term addiction.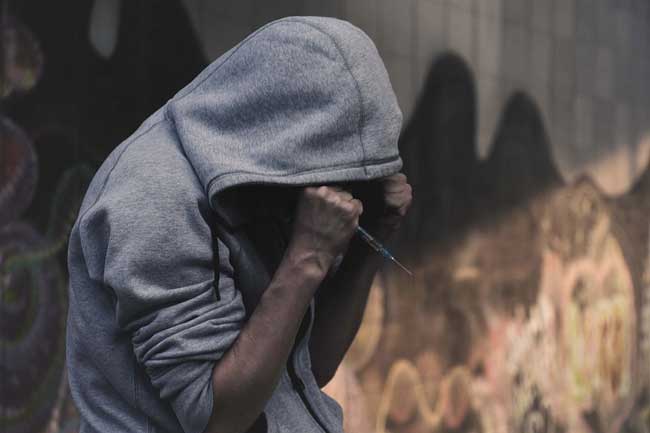 When one thinks of the term rehabilitation, it often gets a bad reputation because most assume that one has to have a significantly dangerous addiction with an illegal drug for many years to be able to be admitted. This is a major myth.
In fact, according to statistics from Drug Rehab, almost a fourth of rehabilitation patients received treatment for alcohol addiction alone while 18 percent suffered from both alcohol and a drug addiction in conjunction. Together are quite larger than the number of individuals who received treatment for just heroin addiction (14 percent).
The truth is, anyone can be admitted into a rehabilitation center who deems – or who others deem – to have a physiological addition or psychological dependence on any type of drug, legal or not, for any amount of time.
However, the first step is always noticing that there is an addiction, and secondly, doing something about it.
Rehabilitation Treatment for Minors
Minors can be required to receive rehabilitation treatment, but individuals over age 18 cannot be forced against their will.
It's true that minors can be forced to go to rehab while non-minors can make the decision whether they do or don't want to receive professional help. Putting age out of the picture, however, the quicker one receives treatment, the better and more successful the results may be.
While individuals under age 18 can be sent to a rehabilitation center by their parents or guardians, it is said that it is best for them and for their recovery if they make the decision themselves or at least pick where they wish to get help. Nevertheless, it all comes down to what would work best for everyone involved in the sufferer's addiction.
As for the second point regarding legal adults not being required to get rehabilitation treatment, they can, however, be forced to attend under court orders if there is evidence that the sufferer's addiction is not just a harm to themselves but to others.
However, do note that if someone over the age of 18-years-old does agree to admit themselves into a rehabilitation center or other treatment method without a court order can leave whenever they desire without permission.
Addiction recovery center
Not every addiction recovery center will be effective for everyone long term.
Let's face it, every addiction recovery center drastically varies from one to the next. For some, one center may have a plethora of benefits while another may cause relapse shortly after one is involved in inpatient care. Then there are cases where a patient does well in a center that someone else may not.
Rather than presuming that rehabilitation on a broad isn't meant to be for an individual suffering with drug or alcohol addiction, consider the fact that it may simply be the fact that the centre isn't providing what the patient wants and needs in terms of the quality and level of care they provide or the style of treatment that they offer.
For the latter reason, make sure that you research a rehabilitation centre carefully as each have varied services, interactions, goals, rule, and policies. It's also potent to read the reviews as well, both good and bad, before making the decision to attend or even switch to another rehabilitation centre.
Results of Rehabilitation
Through rehabilitation, many patients initially get worse before they get better.
Everyone wants an easy recovery, but easy is out of the picture. The truth is, recovery can be as bumpy as a road as the addiction itself is or was. In the beginning, many will want to give up, but pushing through is truly the best thing one can do for themselves and their health.
For some, recovery itself is a physical and psychological adjustment; the whole idea of pushing forward and changing is exhausting. It's also a vulnerable time as they must open up about and reflect on why they have an addiction and why they wish to end it.
Of course, battling the physiological components of addiction in terms of withdrawals is a battle in itself. However, once the body gets used to its functioning without the drug and detoxes with time, the patient will feel better in many forms.
Another thing that can make addiction recovery worse before it can get better is the fact that the sufferer is more aware of their progress or lack of. If they see little to no progression on a personal level, they may be more prone to giving up, thinking that they cannot entirely heal. But healing from anything is rarely a consistent process.
Lengths of recovery can be different for everybody
In point #3, we discussed that rehabilitation centres won't all be effective for everyone and that some may be great for some but not meant for others. Similarly, each individual's journey will be different in length regardless of where they receive their help.
As an example, someone with a three month-long alcohol addiction may have a more difficult time recovering and pushing forward than someone with a ten year-long heroin addiction.
There are different reasons why recovery rates can vary so drastically:
A major part of addiction depends greatly on one's current mental health, life stressors, and/or emotional stability. In fact, many turn to drug usage to begin with to combat problems with themselves or others.
If drug usage is due to a life problem, the individuals whose problem(s) is/are newer and unexpected will often have a harder time giving up their addiction.
Someone with a supportive family, group of friends, and/or spouse is more likely to recover quicker than someone who is surrounded by non-supportive people or even individuals who discourage sobriety.
Everyone has a different level of perseverance. However, this can be built through recovery along the way.
The type and amount of drugs used, and the body type of the sufferer, can play a role in how quickly one can give up their addiction physically.
Individuals with an addiction who have a clear path and future goals are more likely to push towards sobriety quicker than ones who feel that there is no hope or reason to get clean.
Some sufferers are not yet aware of the harm their addiction is placing on their health and on their job, family and friends, intimate relationships, and the like. There are some individuals who have to hit rock bottom first to grasp a reason to make a change.
Individuals who are slower to recover may not yet be ready for that type of change just yet or are simply more difficult to adjust to change.
Besides the above points, some individuals are naturally quicker to heal emotionally, mentally, and physically than others based on their personality. Nothing is nothing wrong with that. The only thing that matters with any type of struggle is how someone comes out of it and learns from it after the fact.
Choosing to stay in a sober living home
Choosing to stay in a sober living home can ensure a post-rehabilitation patient will have a more successful treatment.
Especially for individuals who are surrounded by friends and family members who frequently drink alcohol or engage in any other kind of drug usage, it is important that rehabilitation patients "graduate" to living in a sober living home – although not required.
A sober living home is an environment that can provide short- or long-term overnight stay for ex or current addiction sufferers that have specific policies (e.g., no procession or alcohol or other drugs, no weapons, no violence, etc.). Every home has its own set of rules residents must follow if they wish to live there.
Some homes are stricter than others, but each seeks to provide a safe environment for those struggling or who have struggled in the past with drug addiction. One of the benefits of sober living homes is that individuals get to live with others going through similar situations and addictions as they are, all without discouragement to stay sober.
Best of all, many sober living environments do not have a limit to how long residents can stay, allowing them to live there as long as they think they need to.
Conclusion

Overall, addiction and rehabilitation are different for everyone which also means the journey to recovery can be different as well. In the end, rehabilitation may be the best thing anyone could go through when suffering from a drug or alcohol addiction.
It's important to remember that part of how successful someone with an addiction is in getting clean depends on where they go for rehab, their own personal willingness to get better, and any post-rehabilitation care or living environment they attend.
Most of all, realizing that addiction can be overcome, contrary to popular belief, is vital when seeking to get sober.