8 Common Tooth Care Myths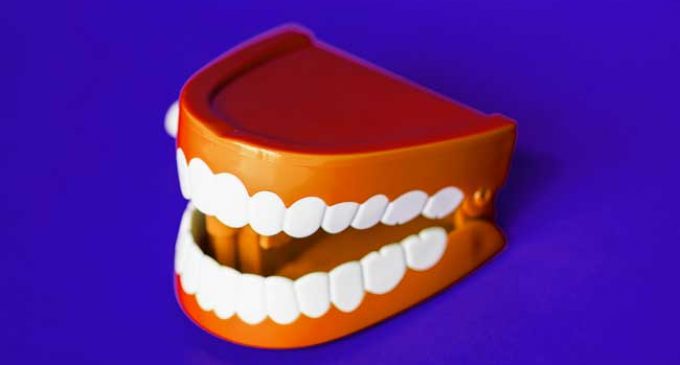 When it comes to tooth care, misconceptions abound everywhere. Such half-truths are said and repeated regularly and go on to take the shape of myths. Some are this information are not harmful beyond a point but buying into most of them can leave you with poor health. What you should do is to continue with your brushing and flossing schedule without giving into anything that encourages you otherwise. You know only right tooth care can keep you away from a variety of dental problems so you should not believe things that are only partially correct.
Dental Health: 8 Tooth care Myths & Misconceptions
Spit out toothpaste immediately after brushing
There is a misconception that allowing toothpaste in the mouth for longer after brushing can weaken your teeth and harm the gums. This is not right and in fact, there is no harm even if the paste lingers on there for a considerable period of time. You don't have to rinse or spit out the paste thinking it can get toxic. Dentists even suggest using a fluoride-containing paste and mouthwash for enamel mineralization. So, no need to worry even if you don't spit out the paste immediately after brushing.
Brush your teeth right after you eat
A good number of people actually believe this myth and even brush their teeth immediately after they eat. They should not, as it's bad for dental health. Doing so can weaken the enamel and pose the risk of tooth decay in the future. This happens as your teeth remain sensitive after you eat something and if your brush immediately, it can impact the enamel. You have to wait at least 30 minutes after a meal to brush, and it's advisable to not brush right after eating anything acidic.
Fruit juice is good for dental health
We know fruits, in general, are good for our health, but the same is not true with fruit juices. They are often high in sugar, which can harm the teeth to a great extent. Like colas, fruit juices can also increase the risk of tooth cavity and for that reason, the dentists ask you against them. Anything with sugar and acidic content is bad for your teeth and this is where fruit juices join the list of cola and sodas as a bad option for dental health.
Genetic does not cause cavities
There are so many people in the world who take all the dental care in the world yet end up getting cavities. This indicates that there is more to cavities that just bad diet and poor oral hygiene. In fact, studies have shown a link between cavities and genetics but that should not be an excuse for avoiding oral care. Even if you're genetically at a superior risk to the cavity, you should continue to take a good care of your teeth to minimize the risks therein.
Don't brush when gums are bleeding
Bleeding gums are a common problem, and they are actually a sign of gingivitis. However, even if your gums bleed, this does not mean you should stop brushing. This may further aggravate your dental problem. Rather, you should immediately seek treatment for the problem as bleeding gums are entirely preventable. After that, you should ask the dentist ways to keep the gums disease-free. In the meanwhile, you should continue with your daily rituals of brushing and flossing.
Rinsing the mouth is no alternative to brushing
Many people believe that rinsing the mouth with water can't help them in any manner and it can never be an alternative to brushing. They are not wrong in some way but then, rinsing the mouth with fluoride-containing toothpaste does have the same levels of benefits as your paste does. It can rinse away food particles and bacteria and keep the mouth clean. So, whenever you don't get a chance to brush, there is always the option of rinsing the mouth and getting the same set of benefits.
Only a toothache indicates dental problem
Some people wait for the pain to dash off to the dentist. In general course, they don't even bother to think of the dental care and go about the life in a languid manner. Well, they are at risk as even cavities don't have pain when they start first. A good strategy is to visit the dentist after every 6 months to get regular check-ups, oral exams, and dental cleanings and keep the teeth and gums healthy.
Brushing hard means superior teeth cleaning
This is a misconception best avoided. If you believed it and followed it, there would be risk to your teeth as brushing hard can cause enamel erosion. Rather, you should be gentle with brushing and focus on cleaning thoroughly yet in a gentle manner. To know more, you can visit a family dental center and ensure superior dental health.
Author bio:  Mohammad Rashid is a professional dental blogger sharing information related to teeth and gums and their diseases. You can find the blog interesting and may benefit a lot. You can also find on the blog how a hillside family dental center can help you further in maintaining dental health.